Management Team
Sandeep Ghai
General Manager

Mr. Sandeep Ghai, General Manager Of Opal Marketing& Industry L.L.C Muscat, Sultanate of Oman directs All operations of the Company In GCC Countries.
He has a rich experience of more than 18 years in the automobile industry, which is inclusive of 8 years in Oman. He has worked in the leading automotive manufacturers and trading companies in their after sales service Operations. Mr. Sandeep holds a good Position in the industry and has a drive uplift the company in the long run. His educations qualifications consist of Mechanical Engineering and Masters in business Administration.
Rajesh Balasubramanian
Divisional Manager

Mr. Rajesh has 18 years of experience in automotive field. He worked as an Operation Manager since 2008..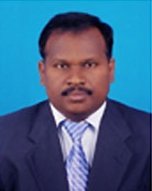 Anbarasu Kaliyamoorthy
Divisional Manager

Mr.Anbarasu has 10+ years of experience in automotive field. He worked as a service engineer for past 7 years in Land Rover,Jaguar,Volvo,Rover,GMC, Opel & Suzuki in Oman. Anbarasu joined opal in January 2011.
His responsibilities includes opal center operations ,sub-franchise center visit & conducting training to center staffs. Anbarasu is based in al- khuwair, Muscat . He holds B.Tech degree in Electronics & communication from Pondicherry university (SMVEC).
Binu Harigopi
Finance manager

Over 12 years experience in the Accounts or Finance, which is inclusive of 7 years in Oman